The North Shore
September 20, 2014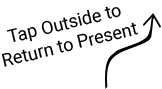 North Vancouver's first days.
North and West Vancouver
The enormous old growth forests on the North Shore first attracted European settlement to the area. Sawmills built at Moodyville, at the foot of today's Lonsdale Avenue, were the first European settlements on Burrard Inlet. Over the next century the North Shore's difficult geography—steep mountains and numerous watersheds—made developing the area and connecting it with the rest of Vancouver expensive. The district of North Vancouver went bankrupt several times in the 20th Century and one such bankruptcy led to the partition of the municipality into the City of North Vancouver, the District of North Vancouver, and West Vancouver.
Before bridges connected the North Shore to the heart of Vancouver people relied on ferries to cross the Burrard Inlet. Here cars are lined up waiting for the ferry from Lonsdale.
Another shot of the ferry lineup.
Hamilton Bank in North Vancouver's early days.
A girl enjoys a view of the Coast Mountains from Ambleside Pier.
Looking up towards the Coast mountains from the foot of 17th Avenue. Houses have since crept up the side of the mountain.
Docking a ferry at the Ambleside pier. The reference point is the stand of trees in the back. They've grown!
People flock to watch a cruise ship leaving for Alaska in 1964. Now our much bigger cruise ships are nothing special.
In 1949 the Capilano Bridge was washed out and the Dundarave Pier was temporarily pressed into service as a ferry terminal until the bridge could be rebuilt. The bridges were frequently washed out in this period, hobbling development on the North Shore.
Garthorne Grocery, later Capers Market and now Shoppers Drug Mart. See the horses yolked to a carriage. Cars took some time to completely supplant horses.
The Conservative Hall, or Dundarave Hall, built in 1913, has variously served as a meeting place, dance hall, school and church before its current iteration as a restaurant.
Another view from Dundarave Pier.
Marine Drive from 24th Street.
Don't miss these and many other Then and Now Photo Series from around the world