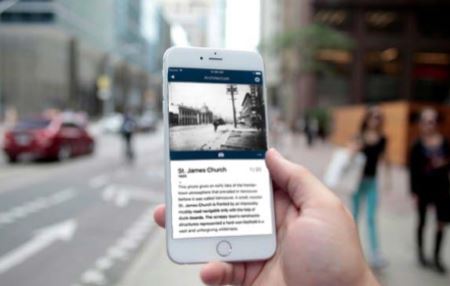 The On This Spot app takes people on guided walking tours through the history that surrounds them.
At each stop on their journey users will find themselves standing on the spot a historic photo was taken. They can view a then and now photo comparison, use the built in camera to create their own, and read about local history and how it ties into the broader human experience.
Based in Vancouver, On This Spot is working with heritage, tourism, and business organizations across Canada to expand the app's coverage.
Team
Contributors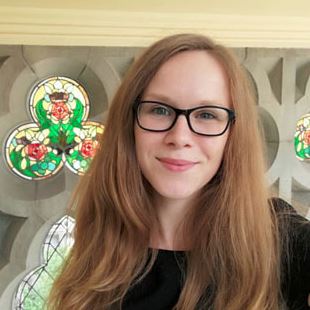 Stephanie Sukhareva
Grant Writer, Translator, and Historical Researcher


[email protected]
Stephanie Sukhareva holds a master's degree in Museums Studies from the University of Toronto and has a BA in Art History and German Language and Literature from the University of Ottawa. She has extensive experience working in Canadian museums and galleries in delivering memorable and educational programs for audiences of all ages and backgrounds. She is inspired by the interconnections between people, heritage, and nature- especially as they face increasing challenges in urban life.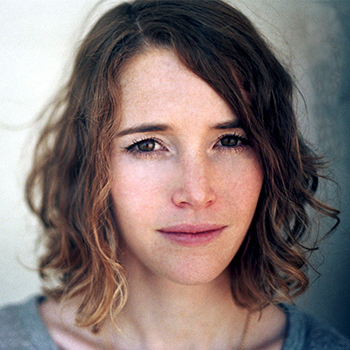 Annabel Howard
Writer
Annabel Howard studied art history at Oxford and has an MA in biographical writing from the University of East Anglia. She has worked as a lecturer and guide across Italy and the UK. She has written three books. She is currently artist in residence at the Centre for the Study of Religion and Society at UVic. Tours written include the Newcastle Island, Departure Bay, and Postwar Transformation tours in Nanaimo, and the Gorge Park and E&N Railway tours in Esquimalt.
Our Story
On This Spot began as a history-focused travel and photography blog developed by me, Andrew Farris. In 2013, while visiting Nagasaki, I saw plaques at many sites with pictures showing how those spots looked right after the atomic bomb was dropped on the city in 1945 - scenes of utter devastation. Taking my own photos from the same perspective to create the then and now effect was a vivid and moving way to illustrate how a city could rise from the ashes of catastrophe. By tying historical events that we read about to a physical place, history is made far more real and immediate - as if you can almost reach out and touch it. I went about creating then and now photo essays in cities and historic sites in Canada, Germany, Britain and France.
To better immerse myself in history, whenever I'm visiting a place I bring books describing historical events that occurred there. I find a nice tree to sit under, crack open the book and try and imagine what it was like to be at that exact spot at the time I'm reading about. It is always a profound experience.
When I was visiting the beaches of Normandy, I was living out of a backpack and didn't have space to bring along books about the Normandy Battles. Where would I find some eyewitness accounts that would transport me back to 1944, and allow me to retrace the footsteps of the young men who stormed the beaches? I ended up wandering around the villages behind Juno Beach, vainly looking for a wifi connection so I could do the research online. It was a hassle. Was there an app for this?
It turns out there was not. When I returned to Canada I teamed up with a UVic friend, Chris Reid, to build the On This Spot app. Our goal was to combine then and now photos with engaging and exciting storytelling to create easy-to-use immersive history experiences.
Since the app's launch in the summer of 2016, we've expanded to new cities, partnered with many organizations, and brought on new team members, including our talented COO Sean Edmunds (another UVic grad).
Our dream is that one day anyone can open the On This Spot app wherever they are and immediately step into the history that surrounds them. We believe in this project because there is great value in understanding history, and being able to put yourself in the shoes of people in the past. It is only through knowledge of what came before that we can truly understand the society we live in today, and the possibilities for our future.