Walking Tour
Vanished Vancouver
The City's Lost Architectural Legacy
Andrew Farris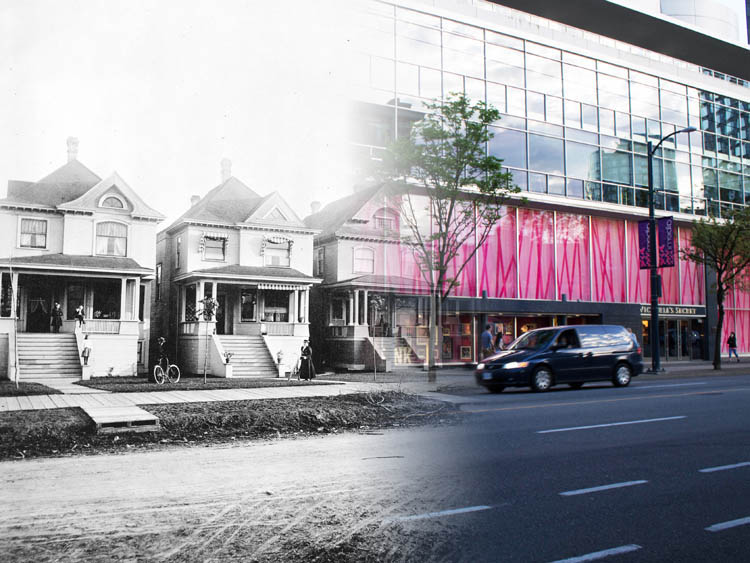 Vancouver Archives AM54-S4-: Str P13
Vancouver is a young city, one of the youngest major cities in the world. Since it was founded, the vast primordial forests of cedar and fir have given way to broad avenues, handsome neighbourhoods, and imposing towers of glass and steel.
The path from there to here has not been a straight one. Vancouver is continuously remaking itself. Buildings are demolished every day and new ones erected in their place. They are usually taller and bigger, but not necessarily better.
Many of Vancouver's best buildings no longer exist. They have been destroyed and replaced, either because the fast-growing city outgrew the building, or because government policies gave short shrift to preserving the city's fascinating architectural heritage. All victims of progress.
In this tour we will look at some of the best buildings that once stood in Vancouver, and learn what happened to them. One hopes that as the years go by, there will not be more additions to this tour.
This project is a partnership with the Downtown Vancouver Business Improvement Association.
---
---
---
Explore
---