Peachland
Peachland On The Lake
---
For thousands of years, this area has been the home to the Syilx People of the Okanagan Nation, who lived sustainably off the land and developed complex trading networks through the region and beyond. The first Europeans who came to the area of Peachland were fur traders travelling on the fur brigade trail, which passed through where the town is now situated. Peachland itself first got its start in 1889 when prospector J.M. Robinson came to the area and visited the Lambly ranch beside Trepanier Creek. There, he tasted the home-grown peaches and fell in love. Robinson purchased and subdivided the land for the townsite and orchard lots and named the new community "Peachland". From then on, the growth of the settlement was slow and steady as more and more farmers and orchardists moved to the area. Today, the economy of the community has shifted slightly from fruit growing and logging to tourism and local services.
This project was made possible through a partnership with Visit South Okanagan, with support from the Peachland Museum and Peachland's Tourism and Economic Development Committee.
We respectfully acknowledge that Peachland is within the ancestral, traditional, and unceded territory of the Syilx People of the Okanagan Nation.
Walking Tours
Explore
Peachland
Stories
The "Little Schoolhouse"
---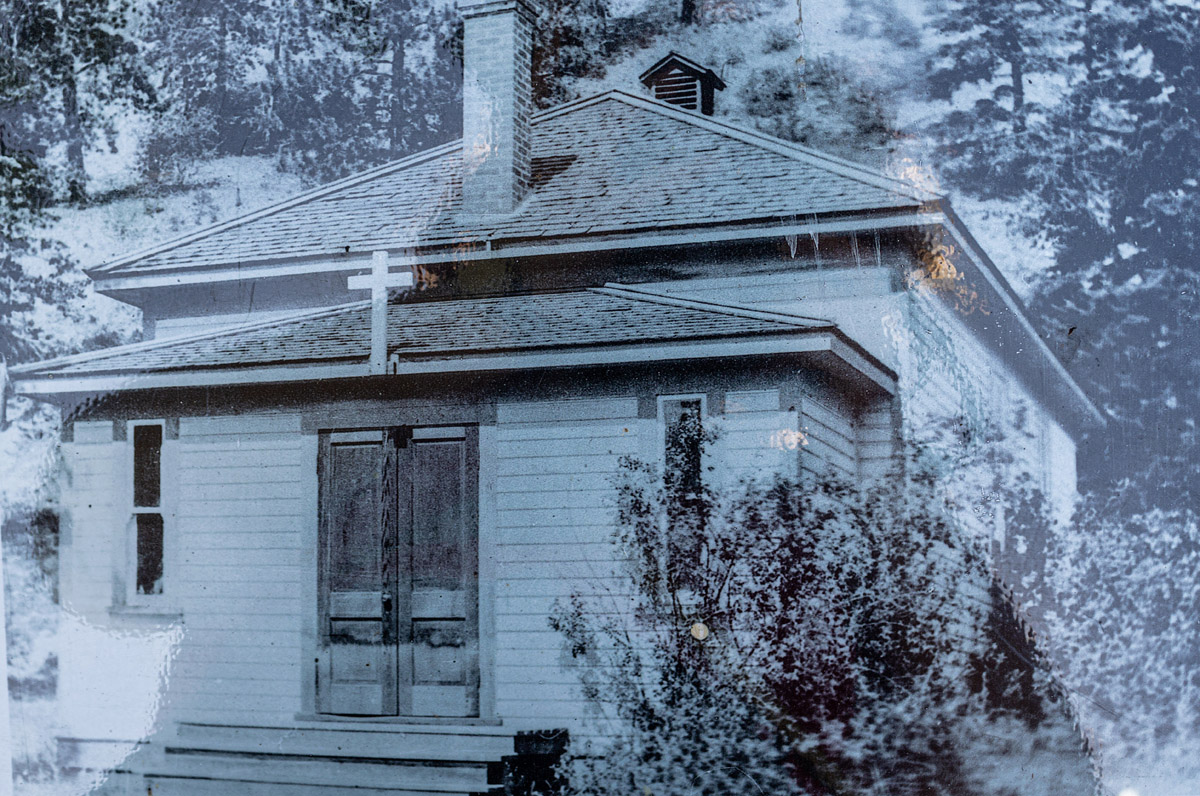 The Peachland Baptist Church
---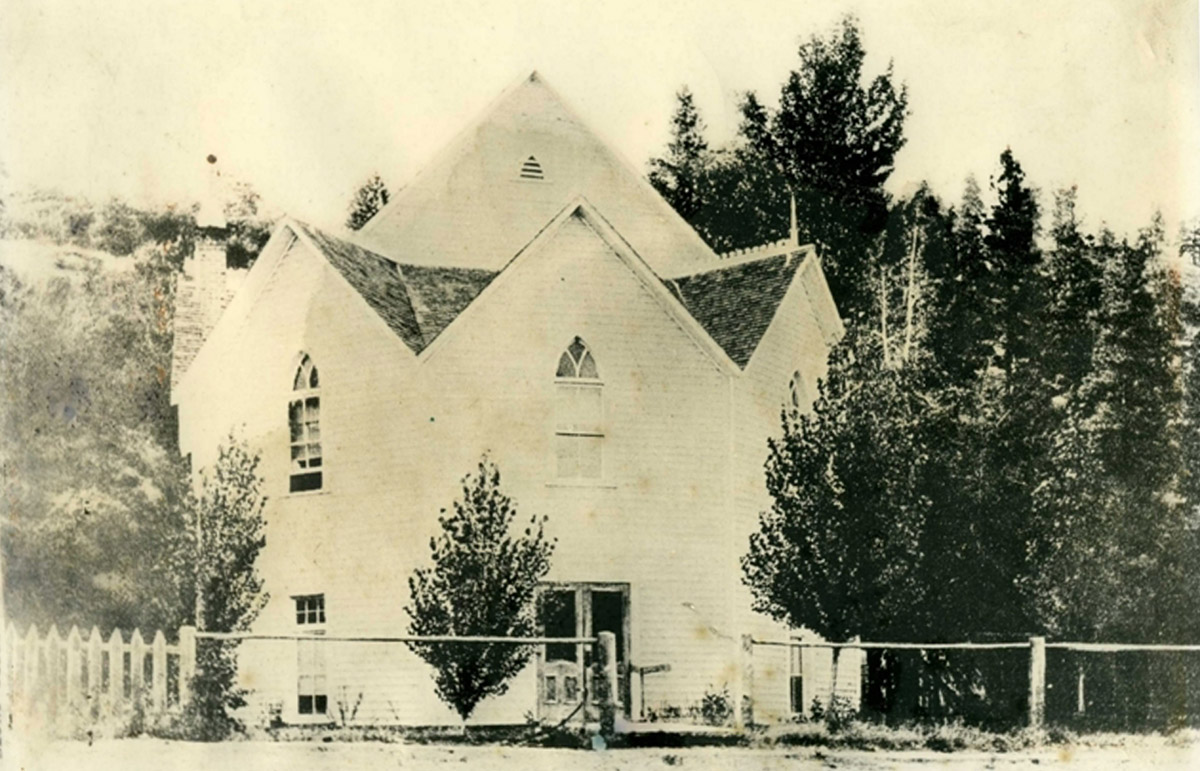 Then and Now Photos
The Morrin, Thompson & Co Store
---
1908
Peachland's Cenotaph
---
1935
Beach Avenue and the Municipal Hall
---
1940s
---
Explore
Museums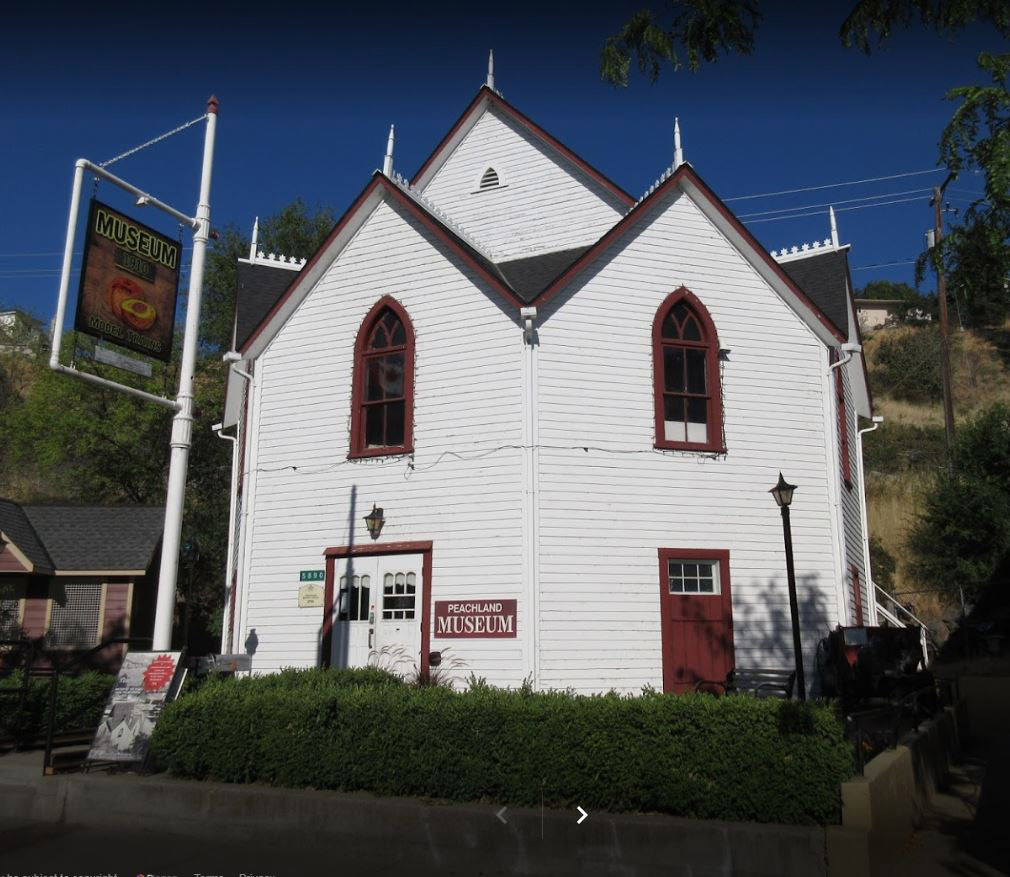 Peachland Museum

Okanagan Military Museum