Walking Tour
University Driveway to Little Italy
The History of College Street
Taylor Peacock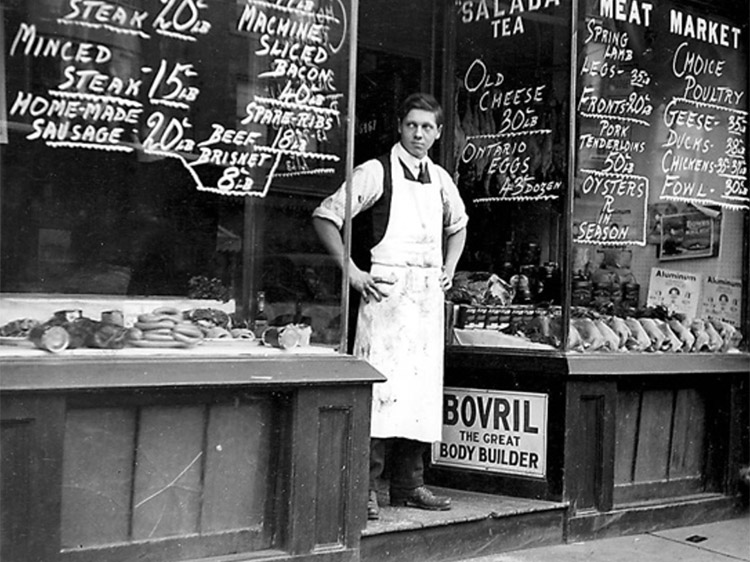 Every single bustling street in Toronto has its own unique story—and College Street is no different. Its story begins with the University of Toronto, early settlers, and land subdivisions. From there, College Street took on a life of its own as it became home to many of the immigrant communities that found their way to Toronto from across the sea.
College Street underwent radical change after two successive waves of Italian immigration left deep cultural imprints on the community. As businesses come and go, College Street's cafes and bars make it a home to Italian communities and a cultural stopping point for Anglo Toronto.
The place to find CHIN radio and traditional Italian cuisine, modern day College Street barely resembles the street of the mid-19th century. Instead, it draws in people from all over the world, creating one of Canada's most diverse melting pots.
So, follow along on this tour as we go back to the early days of College Street and reveal the sordid deeds and inspiring characters that have shaped this neighbourhood.
Starting a little off the beaten path, at the corner of Shaw and Harrison, the first stop on the tour is an extension of the University of Toronto, and a reminder that all roads lead to the university. Walking up to College Street, the next stop unpacks one of the earliest Black Methodist Churches, and examines the origins of College Street's design. From there, we head down College Street, turn onto Grace Street and walk towards Mansfield Street, an important little suburb that is home to one of Little Italy's most important buildings, St. Francis of Assisi Catholic Church.
While following Mansfield Street towards Clinton Street, take in the suburb that surrounds the area, where many of Toronto's second-wave Italian immigrants made their homes. Taking a left at Clinton Street, head back towards College Street and stop to appreciate a photo of early homes, and the nearby Monarch Tavern. When you arrive again on College Street, travel down the right-hand side to learn about Portuguese immigration and the bank-robbing Boyd Gang. Then, cross the street to discover legendary local landmarks like Cafe Diplomatico, Cohen's Fish Market, and the Pylon Theatre, while diving into the ugly history of anti-immigration sentiment, the Christie Pits riots, and a new form of entertainment: burlesque. Finally, the tour finishes close to where you began, and we end on a high note that captures one of Little Italy's success stories.
This project is the result of partnerships with the Little Italy College Street BIA, the Toronto Chinatown BIA, and the Toronto Railway Museum.
---
---
---
Explore
---