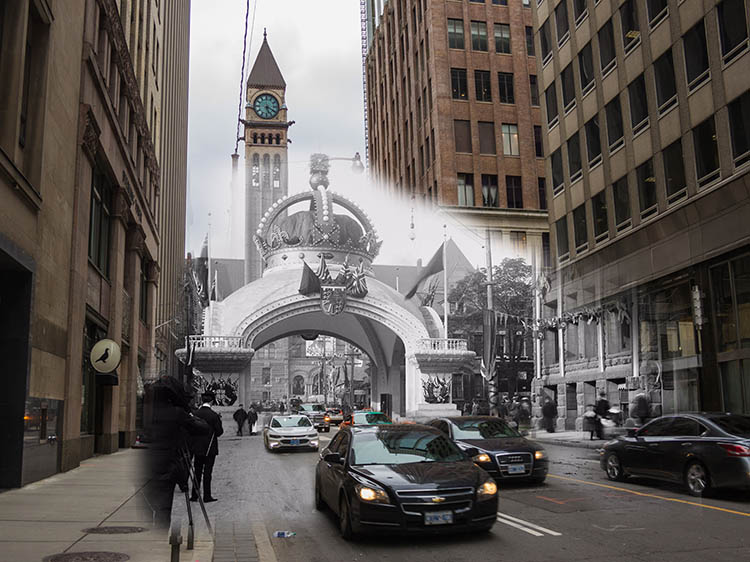 Toronto Public Library -341687 & On This Spot Enterprises
Who built this city? Why did they build it here? What were they like? These are the questions we will seek to answer on this walking tour. We will journey along Toronto's old waterfront (which is no longer the waterfront) and through the site of the tiny settlement of York that was first established here in the 1790s. Next we'll visit the former site of the cramped tenement slums where many of Toronto's first immigrant communities settled in the mid-1800s, before ending our journey in the business district when Toronto stood on the cusp of the Industrial Revolution.
We'd like to thank the Toronto Public Library for generous use of their historic photo collection.
---
---
Explore
---