Walking Tour
Strathmore at War
A World at War
Andrew Farris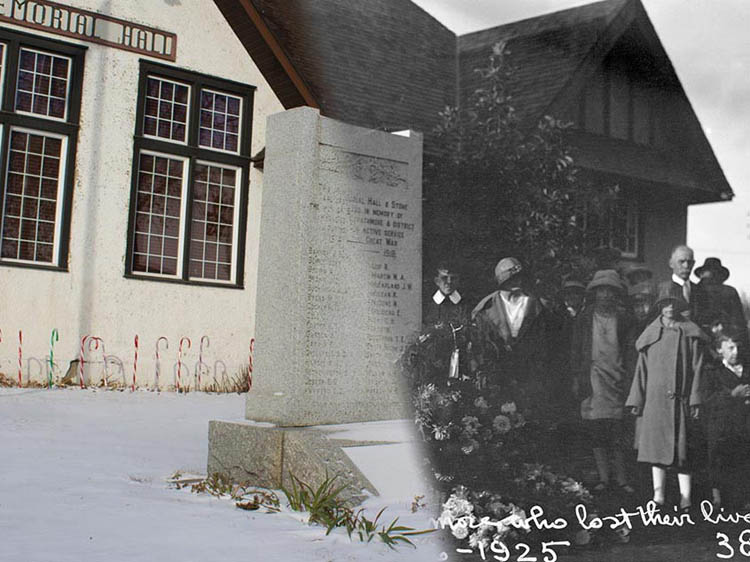 Glenbow Museum and Archives NB-39-385
Safe as it is in the middle of the Canadian prairies, the scourge of war has never come to Strathmore. Yet during two world wars the people of Strathmore set aside their ploughs and flocked to the enlistment offices to fight in defence of the British Empire and democracy. It is indeed remarkable just how many of tiny Strathmore's men and women answered the call - and how many of them never returned.
In this tour we will look at Strathmore's experience in two world wars. We will ask why they chose to fight in a war thousands of kilometres away, and what happened to those who did. We will follow the touching story of Strathmore's Bert Berry, whose letters to his mother are preserved in the Glenbow Archives. Next we will trace the experience of Strathmore in the Second World War, when once again the people of Strathmore took up arms.
This project is only possible with the generous sponsorship and support of the Western District Historical Society. We also owe thanks to the Town of Strathmore, the Strathmore Travelodge, and members of the Western District Historical Society.
---
---
---
Explore
---