Walking Tour
Intrigue on the Prairies
Drama and Mayhem in Lacombe's History
Elyse Abma-Bouma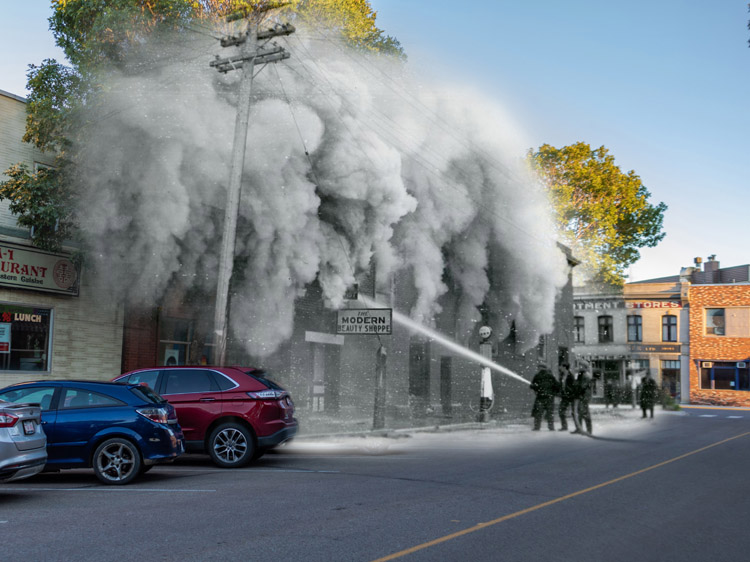 Lacombe & District Historical Society 2011.3.19
The history of the small town of Lacombe is packed with intrigue and drama. Despite its size, the community has been the site of mysterious fires and deadly snow storms, kidnappings and epidemics. Its people have come together to build hospitals, churches, and schools, all while bravely facing the hardships that come with life on the prairies.
On this tour, we will explore what life was like in the early days of this dusty town, discovering the stories of its first doctors, businessmen and politicians. We will delve into the tragedies of the many fires that struck the town, not all of which were caused naturally, and hear the tale of a Lacombian blacksmith kidnapped by the Ku Klux Klan in a case that shocked the province. And we will discover the many acts of kindness and bravery, both big and small, which shaped the identity of Lacombe.
This project is a partnership with Lacombe Regional Tourism. We also wish to thank the Michener House Museum & Archives for their generous support.
---
---
---
Explore
---