Walking Tour
Broadway in Blackfalds
A Snapshot of Pioneer Life on the Prairies
Tour contributed by Judy Carleton of the Blackfalds Historical Society.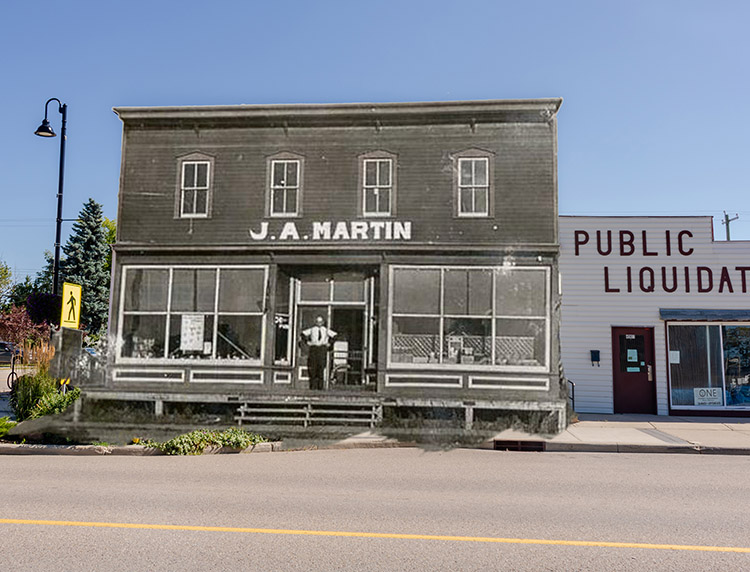 Blackfalds & Area Historical Society
Today, Blackfalds Alberta is one of the fastest growing communities in Canada and is in the middle of a population boom. The first time this happened was after the establishment of a railway line to the community in 1891, long before the town's incorporation in 1904. The arrival of the railway brought a swell of settlers, and the community rushed to fill their needs, leading to the rise of hotels, general stores, community centres, and other businesses. This tour, starting on Gregg Street before continuing south down Broadway, pauses at the sites of some of the earliest businesses and community centres that once made up the beating heart of Blackfalds downtown. While many of these businesses and buildings have now disappeared, these historic photos give us a glimpse into the earliest days of Blackfalds as a pioneer prairie community.
This project is a partnership with Blackfalds & Area Historical Society
---
---
---
Explore
---