London Defiant
February 11, 2015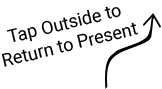 During bombing even the most secure of places became deathtraps. On 14 October 1940, a bomb crashed into the road above Balham Tube station, seen here. It caused the roof of the platform to collapse on the heads of the civilians sleeping there, bursting the water mains and flooding the station. At least 64 were killed. Here's a bus that crashed into the crater being hoisted out.
The Blitz and the Second World War
In the Summer of 1940 Britain stood alone against Germany. Her leaders expected an invasion any day and her capital was bombed relentlessly for months. Even after the threat of invasion passed the V-1 and V-2 flying bombs wreaked havoc on London. In all there were over 28,000 civilian deaths in London alone, not to mention the tens of thousands injured and hundreds of thousands left homeless.
Another shot of the bus that drove into the crater at Balham tube station. .
A German bomb has penetrated into Bank Station in central London after a particularly heavy air raid.
The famous statue of Eros in Picadilly Circus has been removed and the pedestal covered with sandbags to protect it from bomb blasts. London's experience of aerial bombardment in the First World War meant the city took no time in preparing for a second onslaught.
George Rance changing the weather in the Churchill Bunker underneath Whitehall. George Rance managed the intensely secretive operations in the bunker. Many of the staff would spend days or weeks underground coordinating Britain's global war effort without seeing the light of day. "Windy" was the tongue in cheeck way of notifying the bunkers staff the Germans were bombing London.
Anti-aircraft positions sprang up all over the city. Here we see Clapham Common has been converted into a military encampment with a battery of 3.7 inch AA guns at the ready. On the right we can see a unit of WACs training.
To escape German bombs thousands of Londoners slept in tube stations. Here we see sleepers on the platform of the Elephant and Castle station.
The London Fire Brigade battles blazes on Queen Victoria Street on the night of May 10. This was the heaviest air raid of the Blitz, the last before the bulk of the Luftwaffe was diverted to the east for Operation Barbarossa. The destruction of water mains in many areas deprived firefighters of the means to combat the flames. On that single night 1,486 Londoners were killed, though this horrifying toll would pale to insignificance beside the casualties of the Allied firebombing of German cities only two years later.
Don't miss these and many other Then and Now Photo Series from around the world