Rise of an Empire
January 30, 2015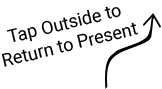 Celebrating the Queen's Golden Jubilee, the 50th year of her reign, in Trafalgar Square in the shadow of Nelson's Column.
The city that shaped the world
London is a city steeped in history like few others. The leading city of the British Isles since Roman times, the history found in London's grand monuments, cobbled streets and narrow lanes is in some ways reflective of the experience of all Britons.
Protestants about to be burnt at the stake in Smithfield Market. They would be faced towards the nearby portal of Saint Bartholomew's Priory, giving us the right spot for the Now photo. The Market was the scene of the martyring of both Protestant and Catholic heretics (depending on the predilections of the monarch at the time). William Wallace was hanged, drawn and quartered here and coin forgers were boiled alive at this spot as well. Today it is a quiet place to have lunch.
The execution of King Charles I. He was led out the middle window of Whitehall's Banqueting House onto a scaffold that had been erected to allow a crowd to witness his beheading. The scaffolding today is used for a less gruesome purpose.
People flee towards Tower Wharf on the Thames to escape the Great Fire of London. On the right can be seen the Tower of London, and on the left London Bridge. The bottom of Tower Bridge, which was only built in the 19th Century, can be seen in my photo.
Pensioners outside the chapel at Greenwich hospital by Henry James Pidding. The Greenwich hospital for seamen was founded in 1692 to care for disabled or destitute Royal Navy sailors. Today this painting hangs in the National Maritime Museum. The chapel itself is a tourist attraction, part of the Maritime Greenwich UNESCO World Heritage site.
The Old Naval College in Greenwich seen from the Isle of Dogs. A steamship can be seen towing a sailing vessel out to sea, a motif of the time frequently used to symbolize the end of the age of sail. It is most famously depicted in Turner's The Fighting Temeraire.
The funeral cortege of the Duke of Wellington, victor at Waterloo, departs Trafalgar Square.
Buckingham Palace before the facade was redone in 1913. At the time this photo was taken Queen Victoria reigned over almost a quarter of the world's landmass and its people.
Don't miss these and many other Then and Now Photo Series from around the world