The View from Brooklyn
March 8, 2016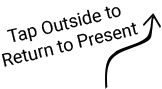 Wikipedia
Snow-covered train tracks, rooftops and arches of the Brooklyn Bridge seen from the rear of a train during the Blizzard of 1888.
https://en.wikipedia.org/wiki/Brooklyn_Bridge#/media/File:Painters_suspended_on_cables_of_the_Brooklyn_Bridge,_on_07_October_1914.png
Painters suspended on cables of the Brooklyn Bridge.
Wikipedia
Brooklyn Bridge Promenade.
Wikipedia
The U.S. Navy destroyer USS Ellis (DD-154) passing under the Brooklyn Bridge, New York City. Ellis was in commission for three periods: 7 June 1919 to 17 June 1922, 1 May 1930 to 16 December 1936, and 16 October 1939 to 31 October 1945.
Wikipedia
FDNY fireboat Abram S. Hewitt passes under the Brooklyn Bridge in 1903.
Wikipedia
Workers on the suspension cables of the Brooklyn Bridge during construction.
Wikipedia
Manhattan Bridge Tower in Brooklyn, framed by nearby buildings.
Wikipedia
New Amsterdam from Brooklyn in 1671.
Wikipedia
New York seen from Brooklyn 1798.
Don't miss these and many other Then and Now Photo Series from around the world