Downtown Vancouver
December 22, 2014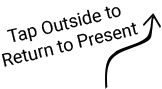 Christ Church Cathedral on Burrard and Georgia. Completed in 1895, the church is a lonely survivor from the city's early days, besieged by an ocean of modernity.
From virgin forests to high-rises
For perhaps the last 10,000 years First Nations people have been living in and around the area of modern Vancouver, establishing large villages along the Burrard Inlet and at the mouth of the Fraser River. British and Spanish explorers arrived at the end of the 18th Century and immediately saw the great potential of Vancouver's natural harbour: In 1859 Robert Burnaby said of the place "I prophesy [it] will become one of the greatest naval rendezvous and centres of commerce on this side of the world."
The Vancouver skyline seen from North Vancouver.
Men with ploughs clear land for construction of the Courthouse, today's Art Gallery. You can barely make out the slope of the roof of Christ Church Cathedral in the background of the now picture.
And a few years after it was completed.
This Methodist Church was once adjacent to Christ Church Cathedral, on the southwest corner of Burrard and Georgia. You can also see it in the background of the first picture.
Granville Street at night.
Mounted officers lead a funeral procession down Georgia Street. Presumably these men have just returned from the trenches in France.
Crossing the street at Georgia and Burrard.
The Catholic Holy Rosary Cathedral on Dunsmuir and Richards just after its completion in 1899. The cathedral was built in the same style as Chartres Cathedral in France.
Traffic on Pender and Richards.
Don't miss these and many other Then and Now Photo Series from around the world