Strathmore, Alberta
Page 2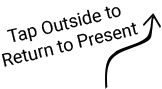 Bruce Klaiber
1920s: The Demonstration Farm's distinctive barn that once stood across this pond. The Demonstration Farm was a CPR-sponsored institution that played an important role in Strathmore's development. Staffed with agricultural scientists, the farm's mission was to provide a whole range of services to the hard-pressed local farmers for free or at the lowest possible price.
Strathmore: The Village That Moved. Page 20.
1910s: The barns, greenhouses and offices of the demonstration farm.
Town of Strathmore
1910s: Labourers pick potatoes on the demonstration farm.
Glenbow Museum and Archives PA-3689-26.
1910: The demonstration farm's buildings are reflected in the glass-calm pond's surface.
Town of Strathmore
1920s: Another view of the Demonstration Farm, this time with the huge lettering on the barn's roof visible to passengers on passing trains who stopped by to take on fresh supplies for their cross Canada journeys. The CPR was shattered by the depression of the 1930s, and like the irrigation district couldn't afford to continue running the demonstration farm. It was sold off in 1944. Battered by the rising popularity of the automobile, eventually the railway through Strathmore itself was shut down. While the railway, the irrigation district, and the demonstration farm were so crucial to Strathmore's development, except for the barn you see (built after this historic photo was taken) and the irrigation system, there is no obvious evidence the CPR was ever in this town.
Town of Strathmore
1910s: A man demonstrates irrigating a field. Behind him we can see the irrigation headquarters and the public school. Irrigating a field by hand was back-breaking work, and a skill that was taught to the enthusiastic new farmers by the CPR's agriculture experts.
Glenbow Museum and Archives NB-39-91.
1914: Though the landscape has been completely reshaped, this is - within a few metres - where the original photographer was standing when they took this photo of a work crew stating out from the irrigation headquarters.
Glenbow Museum and Archives NB-39-91.
1940s: Bruce Klaiber on horseback outside his home. The Klaiber family, who took over the demonstration farm, lived in the caretakers house that once stood on this spot.
Don't miss these and many other Then and Now Photo Series from around the world