Liverpool
April 23, 2015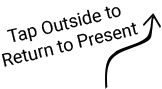 Liverpool Picturebook L1 Page
It looks like a busy day in front of the William Brown Library and Museum. Cabs crowd the street and an interesting variety of people wander the streets. One of the men on the right appears to be channeling Abraham Lincoln. The building itself was designed in the imposing Neo-Classical style popular in Liverpool, and opened its doors in 1860.
The New York of Europe
As Britain's gateway to the Atlantic, in the age of imperial glory Liverpool rose to become one of the wealthiest cities on earth. The story of this city broadly mirrors that of the British Empire as a whole. Beginning as a relatively minor fishing town astride the Mersey whose name possibly meant "Muddy pool of water," Liverpool began to grow when the first shipments of sugar and tobacco from the New World arrived. In exchange textiles and manufactures from the area around Manchester were exported from Liverpool's docks.
Liverpool Picturebook L1 Page
Crowds have gathered for a royal visit at the North Western Hotel on Lime Street. Horse guards preparing a salute are the focus of attention. The hotel, a fantastic example of Renaissance Revival style, was built for railway travelers in the 1870s. The hotel closed down in 1933 and remained closed and derelict for 60 years. It was only in 1994 that John Moores University saved this wonderful building, purchasing it and converting it into student housing.
Liverpool Picturebook L1 Page
Police from Birmingham arrive at Saint George's Square during the great Liverpool general transport strike. The strike, which began amongst merchant seamen and spread to a whole range of industries, paralyzed much of the city for the summer. Police baton charges dispersed crowds and soldiers from the 18th Hussars opened fire on strikers, killing two. By the end of the unrest 3,500 British troops, primarily from outside Liverpool, were stationed in the city to maintain order.
Liverpool Picturebook L1 Page
More police deploying in Liverpool during the general transport strike. Few of the buildings survive.
Liverpool Picturebook L1 Page
People are gathered at the Wellington Monument to celebrate May Day.
Liverpool Picturebook L1 Page
A trio of barefoot boys relax on a statue pedestal in Saint John's garden by Saint George's Hall.
Liverpool Picturebook L1 Page
Children play in the Steble Fountain at the top of George Brown Street.
Don't miss these and many other Then and Now Photo Series from around the world