Leeds
March 15, 2015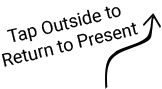 Leodis Online Photo Archive ID 200266_8596438.
Kirkgate Market is so quiet here this photo must have been taken first thing in the morning.
The rise of the city at the heart of Yorkshire
Leeds was one of the last great British cities to arrive on the scene. At the writing of the Domesday Book a millennia ago a mere two hundred people were estimated to live on the lands now occupied by the city. In the following centuries growth remained slow, retarded by the logic of medieval settlement whereby towns grew up around castles and readily defensible places and not the other way around. In this respect West Yorkshire was already well served by castles at nearby Pontrefact and Wakefield.
Over the succeeding centuries a town did gradually grow in an area roughly bounded by Kirkgate, Briggate and the River Aire. By the time of the English Civil War Leeds was evidently large enough to merit a garrison, and as a Royalist stronghold (the town's motto, Pro Rege et Lege, means 'For King and the law') it was eventually stormed by Parliamentarian forces.
Leodis Online Photo Archive ID 2003103_36210269.
Workmen take a break from laying tram tracks at the intersection of Briggate and Boar Lane to pose for a photograph. This is one of the few places in Leeds where most of the buildings have remained the same.
Leodis Online Photo Archive ID 8449.
One of the oldest pictures I came across of Leeds was this one taken of Tudor-era cottages on Briggate. Very few of this style of home have survived the centuries. You can see in the top of my photo the spire of Holy Trinity Church on Boar Lane, confirming this as the correct location.
Leodis Online Photo Archive ID 8283.
In this rather spooky photo, two ghost-like figures, one an adult and one a child, appear in the window above a barber shop on Bridgeend, just across the Aire from Briggate. The building on the left survives as the Old Red Lion pub. Though I'm not entirely sure I got the window exactly right, this is definitely the correct building.
Leodis Online Photo Archive ID 9107.
A sketch of Holy Trinity Church on Boar Lane. Designed by William Etty, this neo-Classical church was completed in 1727, though it would be another century before the current steeple was added after the original (seen in the old photo) was blown down in a storm.
Leodis Online Photo Archive ID 20021128_65343875.
The streets at the heart of Leeds are filled on a busy market day in the 19th Century.
Leodis Online Photo Archive ID 8436.
Before the Queen's Arcade was a swanky stretch of covered shops it was a rather narrow alley filled with pool halls, hotels and pubs.
Leodis Online Photo Archive ID 8310.
A busy street scene on Land's Lane. Scaffolding has been erected in front of the Victoria Arcade.
Don't miss these and many other Then and Now Photo Series from around the world