Hamburg
July 9, 2015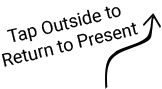 From Hamburg Bilderbuch
The Hamburg Port Authority building can be seen behind the Jungfernbrucke. This iron bridge is one of hundreds spanning the city's numerous canals.
Gateway to the World
Hamburg is the premiere port of Germany, and one of the largest in the world. With a long history as a fiercely independent centre of trade and culture, today Hamburg is one of Germany's most sought after cities to live in. For my part, I'd love to move there as soon as I can.
Like many German cities, Charlemagne left his fingerprints on Hamburg by having a castle built on the Elbe in 808 CE to defend his realm against Viking and Slavic raids. This castle would one day form the nucleus of the city of Hamburg. Apparently the spot was chosen appropriately as Viking and Slavic raiders attacked and destroyed the city a number of times in the following centuries.
From Hamburg Bilderbuch
Seen from the Jungfernbrucks is Katharinekirch. Dating from the 12th Century this is one of the oldest buildings in the city. It was mostly destroyed during the firestorm in 1943 and restored in the 1950s.
From Hamburg Bilderbuch
Here we see one of the more dramatic changes to Hamburg's skyline over the past century. Located on the Kaiserquai in Speicherstadt, the warehouse here has been replaced by the Elbphilharmonie, set to open in 2017. This unique building will be home to Hamburg's philharmonic and, when completed, be the tallest inhabited structure in the city.
From Hamburg Bilderbuch
An interior courtyard of Hamburg's Rathaus. This is the seat of the city government, and as Hamburg is one of Germany's self-governing states, the state government as well.
From the Bundesarchiv
A war-time photo of the Reesendammbrucke in the heart of the city. The German invasion of Russia had only begun weeks before.
From the Bundesarchiv
Another photo from the summer of 1941 of the Jungferstieg. Life appears to be continuing normally and it is difficult to wrap one's head around the fact that in only two years most of the city would be destroyed and some 43,000 of its inhabitants would be killed by Allied firebombing.
From Hamburg Bilderbuch
A British Sherman rolls into central Hamburg during the final days of the Second World War. None of the buildings survive but the street layout remains unchanged.
Don't miss these and many other Then and Now Photo Series from around the world