Glasgow
February 23, 2015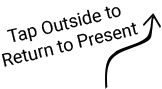 Saint Enoch's Square. Caffe Nero has moved into the old subway station, while the church to the right has vanished. When Glasgow's subway opened in 1896 it was only the third such system in the world, its only predecessors being London and Budapest. Instead of using steam engines like London's underground, or electric trams like Budapest's, Glasgow opted for a cable system that pulled trains down the tracks.
The Second City of the Empire
While Glasgow's history extends back millennia, the city truly rose to prominence when it became one of the focal points of Britain's industrial revolution. The close proximity of abundant iron and coal deposits in Lanarkshire, as well as the mighty Clyde, propelled the rise of world-leading ironworking and shipbuilding industries. Clydebuilt became an international benchmark for engineering qualilty and durability. Glasgow-forged ships and locomotives knitted together the disparate parts of Britain's global empire.
Another shot in Saint Enoch's Square of men piling into a four-horse carriage for an afternoon outing. You can see in the previous photo of the Subway station the same shop fronts in the background, giving us the location of this photo.
Construction under way on the foundations of Glasgow Central Station. Today the station overhangs a number of streets in the heart of Glasgow.
Policemen pose with their vehicles outside the Central Police Office on Turnbull Street. Today the building is derelict. Worker unrest at the height of the Great Depression led to riots and accusations of police brutality. This photo, the caption from Lost Glasgow speculates, may have been created as part of a public relations campaign.
Medium Mark C Tanks at the Cattle Market in Gallowgate. I was very pleased to find the building still stands, though it is derelict. In 1919 workers began striking for a 40 hour work week. Spooked by the Bolshevik Revolution in Russia and fearing spread of the communist contagion, the government ruthlessly quashed the strike. The tanks here were photographed just before they were unleashed on the workers of Glasgow.
The McLennan Arch on the Glasgow Green was originally built in 1796. It has since been relocated several times until arriving at it's current location at the park's west end.
In addition to the cone on Lord Wellington's head, a lot has changed in this picture of Royal Exchange Square—not necessarily for the better.
Tolbooth Steeple at Trongate. Constructed in the 1620s, this is one of Glasgow's oldest buildings. The building connected to the steeple was used as the city chambers until the 19th Century. It was finally demolished in 1921. It was also the site of public hangings.
Don't miss these and many other Then and Now Photo Series from around the world