The Dieppe Raid, 1942
August 18, 2015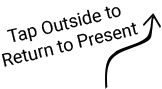 Bundesarchiv Bild 101I-291-1237-39
Wrecked and abandoned tanks from the Calgary Regiment litter the beach of Dieppe, in north-western France. The predominantly Canadian landings here ended in disaster but taught many painful lessons that would prove invaluable for the eventual Normandy invasion in 1944.
Canada's Disastrous D-Day Rehearsal
At dawn on August 19, 1942, 6,000 Allied troops, 5,000 of them Canadian, landed at the port of Dieppe. They were launching a raid in force, seeking to prove that a coastal city on the Northwest coast of Hitler's fortress Europe could be taken and held for a short time. By sunset almost 4,000 of those men had been killed, wounded or captured by the Germans. The battered survivors withdrew in disarray and the raid ended in disaster. Freeing Europe from Nazi tyranny was to be no easy task. Yet the lessons learned here at Dieppe would prove essential to the ultimate success of the Normandy landings two years later. As Winston Churchill was to say, the raid "was a Canadian contribution of the greatest significance to final victory."
This was the plan for landing at Dieppe. We'll start by examining the battle in the east, at Puys, and then look at the main landings in the centre. I wasn't able to get over to Green Beach. Map from Veterans Affairs Canada.
Bundesarchiv Bild 101I-291-1201-04A
German troops on exercises in the hills above Dieppe. The small port facing the sea was bracketed by steep chalk cliffs honeycombed with German bunkers and defensive positions.
Bundesarchiv Bild 101I-291-1232-04
A German staff officer is driven through the streets of Dieppe. The Germans were well prepared for the assault and had been put on high alert in the run-up to August 19, tipped off by French double-agents that the British were showing increased interest in the area.
Blue Beach
The Royal Regiment of Canada and some troops from the Black Watch landed here at Puys, codenamed Blue Beach. Their task was to storm ashore at this narrow opening along the cliffs that lined the beach, and advance inland to take German bunkers and artillery positions in the rear that overlooked the harbour where the main assault would occur.
As the fleet approached the coast in the early morning hours they ran into a small German convoy. The exchange of fire that followed woke up all the German defenders at Puys and when the Canadians came ashore the Germans were waiting for them. The result was a massacre.
Landings by Canadian troops and British commandos at Green Beach met with more success.
Bundesarchiv Bild 101I-291-1230-13
Canadian dead at Puys. You can see two German bunkers on the cliff in the background which were able put enfilade fire down on the beach. There was no cover for the men when they reached the seawall.
Don't miss these and many other Then and Now Photo Series from around the world