Cardiff
April 27, 2015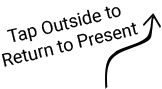 Cardiffians City Centre Photo Page
A postcard view of the tower at Cardiff Castle. I'm always fascinated by the crowds in century old photos milling about in the middle of the street. Evidently it was a much safer proposition than it is today.
Ancient capital of Wales
Cardiff's wonderful natural harbour made it a natural choice for human habitation, and indeed, people have been living here for at least six millennia. Yet for much of its recent history Cardiff did not stand out from the other Welsh towns and it was by no means clear it would one day rise to become the its cultural, political and economic heart of Wales.
Cardiffians City Centre Photo Page
This is the oldest of Cardiff's shopping arcades, the Royal Arcade. It hasn't changed much since it was built in 1858.
Cardiffians City Centre Photo Page
One of the few surviving relics of Cardiff's medieval past. After the castle, Saint John's Church is the oldest building in Cardiff and dates to the 12th Century.
Cardiffians City Centre Photo Page
Another view of Saint John's Church, this one from Saint John's Street. A sign on the right indicates Evans Court once stood at that spot. Until recently houses were built right up to the castle rampart, but most have since been cleared to give people unobstructed views of the castle and let more traffic into the city centre.
Cardiffians City Centre Photo Page
A postcard view of Saint John's Church in wartime.
Cardiffians City Centre Photo Page
My best guess at the former location of Salisbury's Tyre and Retreads on Frederick Street. It was owned by Charles Patrick and Lilian May Salisbury, but like most mom and pop shops the world over, it has been demolished to make way for a corporate outlet store.
Cardiffians City Centre Photo Page
Here we get a nice view of a double-decker tram passing in front of the Dominion Buildings in 1920. Today the crowds are out along the bustling shopping street.
Cardiffians City Centre Photo Page
Squire John Richards House on Saint Mary's Street has been remodeled somewhat and has new tenants, but it is still the same building.
Cardiffians Cardiff Bay Photo Page
Cardiff's gorgeous Pierhead building. Originally built in 1897 to serve as headquarters for the Bute Dock Company, it was built in a Franco-Gothic Renaissance style that is fairly unique in the United Kingdom. The clock tower on it is often called Baby Big Ben or the Big Ben of Wales. Right beside the Senedd, it is incorporated into the whole site and is now a Welsh history museum.
Old Cardiff Bay Album on Ben Salter's Fluidr page
Down in Cardiff Bay we get this interesting shot looking up Bute Street. The photographer was originally standing in the paddle steamer quays berth, which is now the site of a restaurant. The dramatic redevelopment of Cardiff Bay makes it not so surprising that none of the original buildings remain.
Don't miss these and many other Then and Now Photo Series from around the world