Walking Tour
Robert Dunsmuir
Captain of Industry or Robber Baron?
By Andrew Farris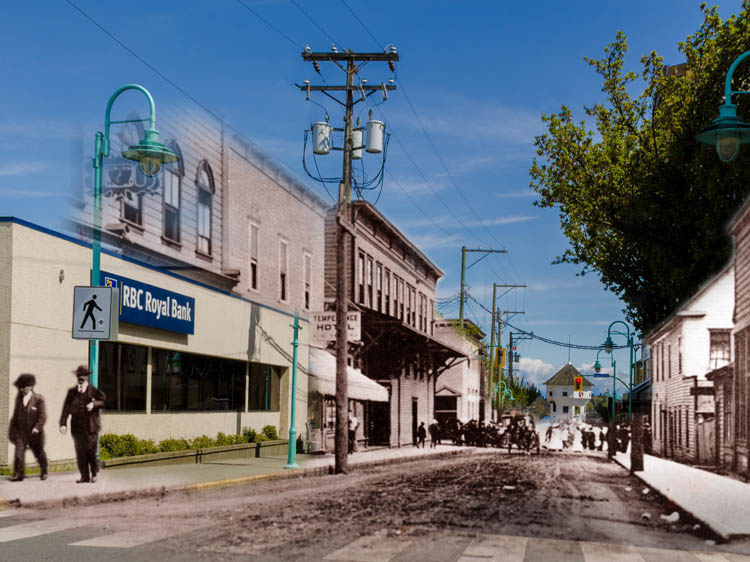 This tour tells the story of Robert Dunsmuir, one of the most remarkable rags to riches stories in Canadian history. Dunsmuir came to British Columbia from Scotland as a lowly indentured miner for the Hudson's Bay Company in 1851. He soon proved himself a tireless and loyal worker and rose rapidly to manage the company's Nanaimo coal mining operations. In 1870 he set out to build his own mining company and before long had quashed the well-established competition. Through shrewd business tactics and ruthless cost cutting, often at the expense of the well-being of his miners, he quickly became the richest man in the province. By the 1880s when he oversaw the building of the Esquimalt and Nanaimo Railway, he was envied by the rich as a captain of industry beyond peer. On the other hand many of the working classes despised him as a robber baron. Yet even his harshest critics admitted a grudging respect for the man who had come to represent the virtues of initiative and hard work. After his sudden death his family bickered over his vast empire, and under their stewardship it was soon frittered away. A fascinating individual, Robert Dunsmuir remains perhaps the most controversial figure in this province's history, and one who left an indelible mark on Nanaimo.
This project is possible with the generous support of Tourism Nanaimo and the Nanaimo Hospitality Association. We would also like to thank the Nanaimo Archives and Nanaimo Museum for use of their historic photo collections and providing research assistance.
---
---
---
Explore
---