New Westminster
September 1, 2015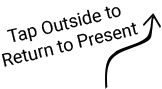 Vancouver Archives Item CVA 99-751
The 85th Battalion parades down Columbia Street in 1918. Recently returned from the front, they are celebrating the Armistice ending the First World War. Crowds line the streets to watch them go by.
The Royal City
By Canadian standards the city of New Westminster has a long and storied history. It was chosen as the capital of the colony of British Columbia in 1858 because its location on the north bank of the Fraser River could be easily defended against an American invasion. As the main stopping point for gold prospectors heading into the interior, the city gained a rather rough and tumble reputation, and its people developed a strong commercial spirit.
Vancouver Archives Item Out P920
An early photo looking across the Fraser River towards Sapperton. A few buildings can be seen on the far bank. Despite its small size, at this time New Westminster was one of the largest European settlements in British Columbia.
Vancouver Archives Item CVA 137-52
Thirty years later and the city has grown rapidly, as seen from today's Brownsville Bar Park.
Vancouver Archives Item M-1-35
The great fire on September 10, 1898, started in a warehouse on Front Street. Here we can see it just after it started, looking towards Front from Begbie. People running to see the commotion cast strange shadows on the image.
Vancouver Archives Item Ch N68.4
The cathedral did not survive the blaze, though it was rebuilt in the same style incredibly quickly.
Vancouver Archives Item Out N-573
Here is the old courthouse, which didn't survive either.
Vancouver Archives Item Out P339
A ghostly view down Columbia Street from Mackenzie on the morning after the fire. The devastation is complete, and makes it all the more remarkable the city's inhabitants were able to rebuild as quickly as they did.
Vancouver Archives Item CVA 810-5
Actually one of only two buildings in the city to survive the fire, the Romanesque revival Burr Block. It gives an idea of how large many of the pre-fire buildings were, as many of the buildings made after the fire were rushed and quite a lot smaller.
Don't miss these and many other Then and Now Photo Series from around the world