Frankfurt
July 2, 2015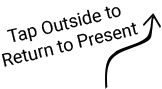 From Wikipedia
A row of medieval buildings in Frankfurt's main square, the Römerberg. Destroyed by Allied bombing near the end of the Second World War, the photo comparison makes it evident that they have been painstakingly restored with loving attention to detail.
Frankfurt
The financial capital of Germany and the Eurozone, Frankfurt is a city with one foot in the 21st Century and another set in the city's medieval past. Though smaller than many other German cities, the modern skyline and restored medieval buildings scattered around the city give it a big city-feel and locals have affectionately nicknamed it "the world's smallest metropolis."
From Wikipedia
On the other side of the Römerberg square is this fascinating building, the Römer (Roman) building. For over 600 years it has served as Frankfurt's city hall.
From Wikipedia
The Römer did not escape Allied bombs either. Here it is after the war being restored to its former glory.
From Wikipedia
A view down the side of the Römer along an alley called the Limpurgergasse. Some slight architectural modifications have been made since 1900.
From Wikipedia
The baroque hauptwache, or guardhouse, is at centre stage here. Once Frankfurt's police station/prison/militia headquarters, it has been the setting of many decisive historical events in the city's recent history. Today it is a cafe and museum. On the right is Paulskirche. A new mall prevented me from getting just the right angle.
From the Bundesarchiv
Another view of Paulskirche being rebuilt after the Second World War. This church holds a special place in Germany's collective memory, as it was the site of Germany's first — though shortlived — experiment in parliamentary democracy in 1848.
From Wikipedia
Here delegates of the Federal Assembly of the German Confederation pose for a photo outside the Palais Thurn und Taxis. The building was destroyed during the Second World War and only recently rebuilt. It appears that either the new building was made on a slightly smaller scale than the original, or German 19th Century aristocrats were much tinier than my friend Reinhardt is today.
From Wikipedia
Looking down the Fahrgasse towards the Main. At the end of the photo you can just make out the on-ramp to the Main bridge at the end of the street. The cheap housing built in a great rush after the Second World War means that this street has lost much of its former character.
From Wikipedia
And looking down the Fahrgasse in the opposite direction. Once again the modern architecture leaves much to be desired.
Don't miss these and many other Then and Now Photo Series from around the world